🎉 🎉 RAPIDMINER 9.10 IS OUT!!! 🎉🎉
Download the latest version helping analytics teams accelerate time-to-value for streaming and IIOT use cases.
Loop attribute to iterate different value in an attribute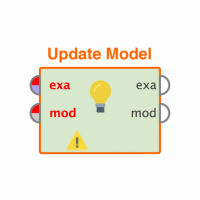 norashikin
Member
Posts: 2
Contributor I
edited September 2019
in Help
Hi,
I want to use logistic  regression to my dataset.
But in my dataset, for the product_name attribute, there are 5 types of different product name.
I need to apply this model for each product separately by iterates the attribute in a dataset. Is it possible to use loop attribute for ths scenario? How to create it? Help me please . Thank you in advance 
Shikin.
Tagged: