🦉&nbsp🎤&nbsp&nbsp&nbspRapidMiner Wisdom 2020 - CALL FOR SPEAKERS&nbsp&nbsp&nbsp🦉&nbsp🎤
We are inviting all community members to submit proposals to speak at Wisdom 2020 in Boston.
Whether it's a cool RapidMiner trick or a use case implementation, we want to see what you have.
Form link is below and deadline for submissions is November 15. See you in Boston!
naive bayes (not the kernel ones) : what does it do?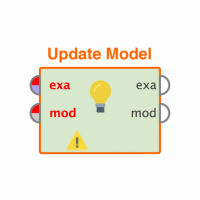 johnny5550822
Member
Posts: 12
Contributor I
edited November 2018
in Help
I have a set of continuous features. I suppose to use the kernel naive bayes because the features are continuous. However, I use the non-kernel naive bayes, and still give me some predict result. How does the non-kernel naive bayes handle the continuous features? (Does it assume each feature to have a normal distribution)??