Datetime format in logfiles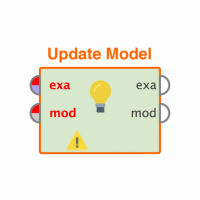 d4emueller
Member
Posts: 4
Contributor I
edited November 2018
in Help
Hello,
I used the jerzyblog rezipe to import with Read Server Log Operator Logfiles. All is fine but the generated time-field values. These generated datetime-values are Integers like 23666548 - generate attribute / date_parse() will transform this in a date like 1.10.1971
Anyone knows, what to do. I want generate date from datetime ...


Date Example from logfile:
[31/Dec/2014:03:28:22 +0100]

field-definition in logfile-Config
<field class="org.polliwog.fields.DateTimeField" openQuote="[" closeQuote="]">
       <param id="locale" value="en/US"/>
       <param id="format" value="dd/MMM/yyyy:HH:mm:ss Z"/>
</field>

seems to me appropriate ...