"using a 3rd party API"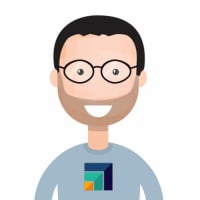 sgenzer
Administrator, Moderator, Employee, RapidMiner Certified Analyst, Community Manager, Member, University Professor, PM Moderator
Posts: 2,959
Community Manager
Hi...I am foolishly trying to do something beyond my comp sci abilities - extending RM.  Specifically I am trying to use this API within "Execute Script" in order to pull data into RM:
import com.benwaffle.pslib.PSlib;
PSlib api = new PSlib("https://ps01.bergen.org");
api.login("username","password");
Grade[] grades = api.getCourses()[0].getGrades();

for (Grade g : grades)
  System.out.printf("%s - %d%%", g.name(), g.score());
I put the PSlib.jar file into the /lib folder and I get an error that says..."unable to resolve class com.benwaffle.pslib.PSlib..." 
Help?  I have NOT done the tutorial on how to build RM extensions as I am not a programmer and certainly do not know how to program in Groovy or Gradle.  The API was pulled from here:
https://github.com/benwaffle/PSlib
Thanks!
Tagged: