Select Attribute shows now attributes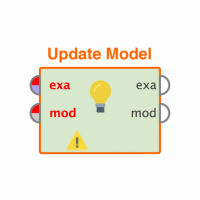 klemens1959
Member
Posts: 9
Contributor II
edited November 2018
in Help
I have create a small Rapid Miner process which imports a csv file, add a new (computed) variable, adds a role (label), converts a numerical value to a binomiial, and the I want to select some attributes for a Neural Net. For what ver reasons I do not get any attributes in the drop box vor the Select Attributes (subset, just empty when I open the Selecte Attributes... dialogue.
Very curious as I have othe processes where this works and csv import is done identically.
Imgae:
Process:
http://www.heartsome.de/extimg/neuralnet100.rmp
Any idea what I could do wrong?
Klemens