RapidMiner 9.8 Beta is now available
Be one of the first to get your hands on the new features. More details and downloads here:
"p-Value of zero from linear regression"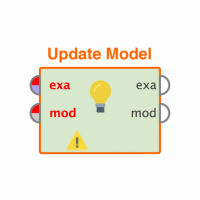 dysprosium
Member
Posts: 7
Contributor I
Just a quick question - I'm getting a p-Value of 0 for one of the attributes In the output from the linear regression operator. Is this a genuine zero, or an extremely small value?  If the latter, what's the threshold below which Rapid Miner returns zero for a p-Value? 

Tagged: