Business use of Community Edition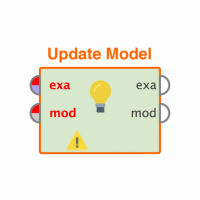 MBA_Data_Miner
Member
Posts: 21
Contributor I
edited November 2018
in Help
Hi,

I am a relatively new Rapidminer user. I was wondering if the 5.3 Community Edition is usable by a business for internal business purposes? (the results of analysis would not be used outside of the business). My understanding is that RM 5.3 community is licensed under AGPL v.3, but the part about integration confuses me. I am an analyst for a higher education institution. We would like to use RM community to build some models built on spreadsheet data.

To clarify RM would be used on spreadsheets, text files, and access databases without being integrated directly with any enterprise systems.

I have looked through past blog posts to try and find a clear answer.

Can anyone from RM provide me with guidance?

Also do Higher Education analysts quality for the RM 6 Academic program? ( for institutional research, not published academic research)

Please advise and many thanks,

J.