Extracting basic metrics from YouTube video pages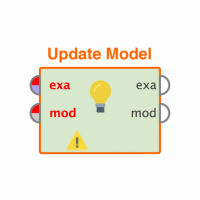 datasaurus_rex
Member
Posts: 1
Contributor I
edited November 2018
in Help
Hi all,
I have a list of YouTube URLs that I'd like to run through Rapidminer and extract basic metrics from each page:
View count, Title, Duration, Comment Count, Like Count, Dislike Count, Date Published.
I'm going through the modules and cannot find the right one to help in the extraction process. Has anyone else attempted this or can anyone help me find the right modules/process please?
I used RapidMiner a while back to obtain and analyse all the spoken words in TED Talks (video animation of insight here -
http://datasaurus-rex.com/?p=1056)
, and am keen to do another piece of cool analysis if I can get the right data with Rapidminer.
Many thanks in advance!