Time of swithching between "Edit Mode" and "Results Mode" in RM 4.4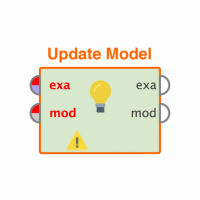 michaelhecht
Member
Posts: 89
&nbsp

Guru
With RM 4.4 I've got the problem, that after finishing a workflow the automatic switching between "Edit Mode" and "Results Mode" takes
about 20 to 25 seconds. In RM 4.3 I got it immediately. Curiously in RM 4.3 there was another "time delay" with the plot view, i.e. it took
also about 20 seconds after changing to the plot view until it accepted a change of plotter types, e.g from scatter to scatter matrix.

On my notebook I didn't observe this strange effect, but it might exist. Changing the Java VM didn't change anything. Has anyone
any idea what workaround could help me?

Both computers are running Win XP professional with all patches. The laptop is an older single core CPU the desktop PC a new dual core
CPU.