Decision tree prediction's accuracy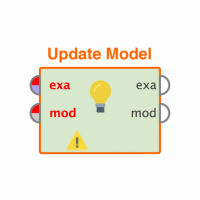 amabdellatif
Member
Posts: 2
Contributor I
edited November 2019
in Help
Would you please advise with the following:
1- How to increase the accuracy of the decision tree block? 

2- Based on what shall I choose the decision tree parameter's value?
3- In case you the use of the "Optimizer" is recommended, is there any document that explains and define explicitly each parameter?
Thanks in advance and waiting for your response. 
Tagged: