"Determine text similarity?"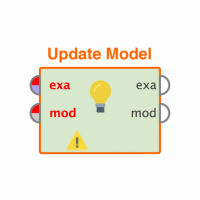 Legacy User
Member
Posts: 0
Newbie
Hi,

is it possible to use RapidMiner to determine the similarity of two texts (i.e. using cosing similarity)?

I played around with RapidMiner and the text plugin. I managed to create word vectors using TextInput and applied StringTokenizer, EnglishStopwordFilter and PorterStemmer.

But now I'm stuck. How can I compare two text files and determine their similarity?

I'm thankful for any hint!
Tagged: