Any ways of calculating coefficient of var and standard error in Linear Reg for cross validation?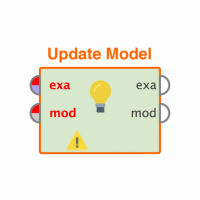 binaytamrakar
Member
Posts: 5
Contributor I
edited November 2018
in Help
I am using Rapid miner for Linear regression analysis.
I think there are some important analysis missing in rapidminer, For eg, There is relative Mean square error but no Standard error of Regression. From my knowledge, I know that RMSE takes N in denominator whereas standard error takes (N-2) in the denominator.
Also, I am looking for Coefficient of Variation for the model (100*std error/ mean of dependent var.) analysis while comparing the performance of one model on the other.
I can do these calculations manually, but when I am using 10- fold cross validation, which takes the avg of all the 10 performances, I cannot calculate for all of the folds and take average. 
Could someone explain me, if we can calculate standard error of regression and coefficient of variation for the model in the model using rapidminer?
Tagged: