RapidMiner 9.7 is Now Available
Lots of amazing new improvements including true version control! Learn more about what's new here.
Centroid calculation with K-means using nominal measures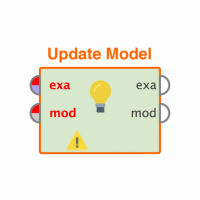 juansanchez
Member
Posts: 2
Contributor I
Hello,
I am using the K-means algorithm in order to do a clustering process where all the attributes that I have are nominal. The clustering process seems to work well but when I try to obtain the prototype of each cluster using the "Extract cluster prototype" the result that I obtain is not clear to me. I think that the centroid of a set of samples with nominal data is usually calculated as the mode (most frequent value) of each attribute but the result obtained with the "Extract cluster prototype" is not the same as the mode. How is the cluster prototype calculated with nominal data?
Can anybody help me? Thank you very much in advance.
Best Regards.
Juan.
Tagged: