🎉 🎉 RAPIDMINER 9.10 IS OUT!!! 🎉🎉
Download the latest version helping analytics teams accelerate time-to-value for streaming and IIOT use cases.
Bug? Training SVM with Nominal Label. Issue with Nominal to Binominal Operator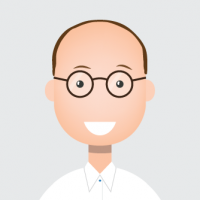 SGolbert
RapidMiner Certified Analyst, Member
Posts: 344
&nbsp
&nbsp

Unicorn
edited February 2020
in Help
Hi everybody,
I am checking the handout for the course "Basics Part 2", and I am running into an error when training the SVM model. 
The label is called Churn and it has been generated with the Generate Attributes operator:
if(missing(ChurnDate), "loyal", "churn")
This results in a Nominal attribute, later set to role "Label".
When I try to train SVM it warns me that it only works with binominal labels. Then I decided to add a Nominal to Binominal in the ETL process. However after performing this transformation, the Set Role Operator throws the following error:
However the attribute IS present, as shown by putting a breakpoint after Nom to Bin:
Furthermore if I Execute the ETL process as the first steps in the training process, I get an error that label information is missing (but surprisingly I am able to train the model anyway):
But the strangest thing is that if I store the data set at the end of the ETL step, and then recall it (called svm temp in the last picture) everything runs ok. I think there is some kind of problem with the Nominal to Binominal Operator, what do you think about it?
Best regards,
Sebastian
Tagged: