How to work on my data set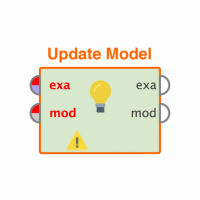 marco_subion
Member
Posts: 2
Contributor I
edited November 2018
in Help
Good day to all!
I am currently taking up my doctorate degree in Information Technology. I am enrolled in the course Advanced Data Mining and Warehousing, where we need to conduct and present a case study in our chosen topic using Data Mining techniques, models and tools.
I am currently the head of the Office of Student Affairs in our school and I proposed (luckily it was approved by my professor) using Data Mining models to get hidden and meaningful information in our Student Discipline data like
a. retrieving associations/correlations from the data if some incurred violations are related to each other, like if students who incurred a violation of "Not wearing proper uniform" might also incurred "Not wearing ID inside the campus."
b. using regression to determine if based from the available data, we can predict if infractions of the school regulations will increase, so that we can have recommendations to prevent such increases; and
c. other facets that I can use for the case study.
I really need help on how to work on my data set. I hope someone would be nice enough to tecah me how to play around or experiment with my data set to get interesting results.
Thanks in advance.
Tagged: