🎉&nbsp🎉&nbsp&nbsp&nbspRAPIDMINER 9.5 BETA IS OUT!!!&nbsp&nbsp&nbsp🎉&nbsp🎉
GRAB THE HOTTEST NEW BETA OF RAPIDMINER STUDIO, SERVER, AND RADOOP. LET US KNOW WHAT YOU THINK!
🦉&nbsp🎤&nbsp&nbsp&nbspRapidMiner Wisdom 2020 - CALL FOR SPEAKERS&nbsp&nbsp&nbsp🦉&nbsp🎤
We are inviting all community members to submit proposals to speak at Wisdom 2020 in Boston.
Whether it's a cool RapidMiner trick or a use case implementation, we want to see what you have.
Form link is below and deadline for submissions is November 15. See you in Boston!
"Deviation Chart and its interpretation."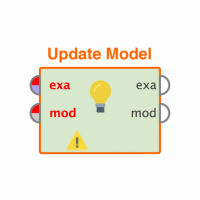 nidhi_s019
Member
Posts: 2
Contributor I
I have a dataset on which K-means clustering is applied. I am trying to see through various visulaizations available if the value of K is justifiable, i.e. looking for non-overlapping clusters. One of the charts that explains it well is parallel chart, but the problem with the chart is that I cannot zoom-in to analyze closely if there is a overlap.
I also found deviation chart, which shows a line for each cluster that represents average of data points for every value of x in that cluster. But, apart from this, there is a shaded region around every line of each cluster. I am unable to understand what this shaded region represents. Can someone please explain this and significance of this chart.Please find attached snapshot for reference. Thanks