RapidMiner 9.8 Beta is now available
Be one of the first to get your hands on the new features. More details and downloads here:
Read XML: preview results and process output inconsistent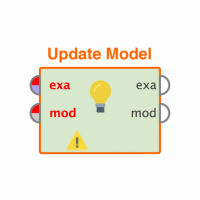 aruberutou
Member
Posts: 23
Contributor I
edited November 2018
in Help
Hi, all,
Read XML is one of my favorite operators in RM. One thing I have noticed, however, is that the results shown in the preview and the results once run are sometimes different. For example, the following works just fine in the preview:
./PhraseText[1]/../../../child::UttText[1]/text()
However, it returns blank results when run. But when implemented using R (xpathSApply), it runs just fine.
Any thoughts on this?
Thanks,
Tagged: