dictionary based sentiment analysis with german text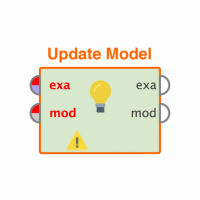 nrwstudent
Member
Posts: 4
Contributor I
edited November 2018
in Help
Hi there,
does someone know how to create a dictionary based sentiment analysis process for german texts?
I've just seen solutions for english texts using Wordnet.... i'd like to use the german SentiWS - does someone have
experience with that one ?
at the moment I've got an process that just counts the positive and negative words in the text but it doesn't weight the terms-
so that as a result "schlecht" (bad) and "fürchterlich" (dreadful) are regarded as equal. SentiWS weights the words but until now i
filtered the weights out, since I do not know how to deal with them in the process.

I'd be very thankful if someone helped.
Thanks in advance
Tagged: