RapidMiner 9.8 Beta is now available
Be one of the first to get your hands on the new features. More details and downloads here:
Handling multi-label for prediction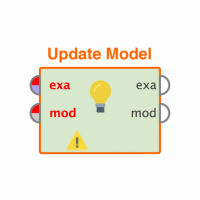 alishsoffiya
Member
Posts: 3
Contributor I
Hello Everyone 
1. I would like to do a multiple label prediction for the missing data below. I try many ways but the label can't be set 4 at a time . is there anyway to tweak this ?
2. my rapid miner does not show xml tab  
Please help. Thank you in advance