ASSOCIATION RULES WITH A PARTICULAR STRUCTURE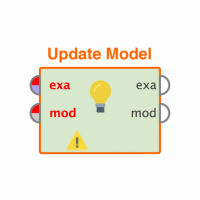 Legacy User
Member
Posts: 0
Newbie
I'm interesting in extracting association rules with RapidMiner. I would like to extract rules with a precise stucture. I have a database table LOG with some attributes a, b, c, d. I want only rules that have values of a and b in the antecedent and c and d in the consequent.
For instance, I'm interesting in a rule like

a="xxx" -> c="yyy"

but I'm not interested in a  rule like

d="zzz" -> b="ppp".

Does anyone know if it is possible to get rule of this kind with RapidMiner?

Thanks.