RapidMiner 9.8 Beta is now available
Be one of the first to get your hands on the new features. More details and downloads here:
Filter Operator enhancement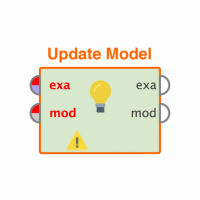 Shawn
Member
Posts: 5
Contributor I
The filter operator only allows you to have multiple filters which essentially makes the filters all "AND". It would be a great enhancement to allow "OR" in between multiple filter line groupings. So you could have two or more groups of filters with "AND" between each of the individual lines and have an "OR" operator in between the groups of filters.
((Filter 1 = value)
and
(Filter 2 = value)
and
(Filter 3 = value))
or
((Filter 1 = value)
and
(Filter 2 = value)
and
(Filter 3 = value))
Tagged: