How to analyze comma separated values from a single excel column in Rapidminer studio?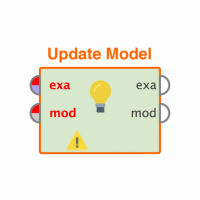 awaistanveer
Member
Posts: 2
Contributor I
Hello,
Sorry, if I am being naive for asking for such a basic question. I am pretty new to Rapidminer (In fact this is just my second day using Rapidminer).
I have a table containing 80 rows in excel in which one column has comma separated keyword values. I want to analyze (e.g. duplicate words, frequency of certain word etc.) these values from that column only. Reading out some help and going through tutorials, I believe, I will have to use some operator for that but I have absolutely no idea which operator to use.
Though I would hate to get spoon feeded here but because of time constraints, I would be glad if some one can help me out here with these basics.
Any help would be appreciated.