Gradient Boosted Trees: extract feature importance?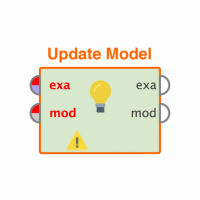 MariusHelf
RapidMiner Certified Expert, Member
Posts: 1,869
Unicorn
Hi all,
is it possible to extract the feature importance from the GradientBoosted model?
Most comfortable would be a weights output on the operator in one of the next releases, but I'm sure it must also be possible with some Groovy code?
Unfotunately the description result of the model shows only the ~10 most/least important features, which is not enough if you have many features.
Cheers,
Marius
Tagged: