how to create Operation Search process?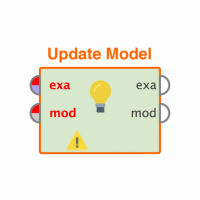 HanyTalaat_Egy
Member
Posts: 2
Contributor I
edited November 2018
in Help
Hi , 
I'm new to RapidMiner and Data Minning
I'm working on a system to predect needed Quantities of Products and distribute to stores 
the case is , i have Number of dimentions ( AVG sales , performance , Trend , ...) and the system should recommend the best required Quantity for each Item to Achive target Revenu and overall Target Quantity .
how can i do that with RapidMiner ?