🎉 🎉 RAPIDMINER 9.10 IS OUT!!! 🎉🎉
Download the latest version helping analytics teams accelerate time-to-value for streaming and IIOT use cases.
How to Use Processes Like Functions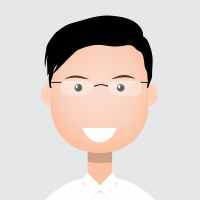 mschmitz
Administrator, Moderator, Employee, RapidMiner Certified Analyst, RapidMiner Certified Expert, University Professor
Posts: 3,159
&nbsp

RM Data Scientist
Question
I have a process and want to run it with various settings, how can i do this without copying the processes?
Answer
The answer is to use Execute Process in combination with macros. If you are not familiar with macros, please read this article on macros.
As a first step you take your process and define a macro in the context panel. Use this macro to set the setting you would like to iterate on. Afterwards you can create a (meta) process where you embed your process you want to run more than once. You can simply drag and drop the process into the new process or use the Excecute Process operator.
After doing so you can hand over the macros to the process using the macros setting in the parameters of execute process.
To run the process more than once you can either use several execute process or combine this with a loop.
- Head of Data Science Services at RapidMiner -
Dortmund, Germany
Tagged: