"Error=Order of attributes is not equal for training and application example set"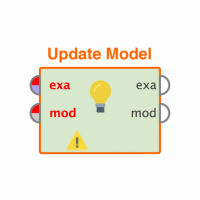 wotsiznamiz
Member
Posts: 9
Contributor II
I am running a text-mining model...  I have two different text data sets -- one for building the model and one for validating.

When I attempt to load the model and apply it to my validation test set, I notice the following error message...

[Warning] Kernel Model: The order of attributes is not equal for the training and the application example set. This might lead to problems for some models.

Does anyone have any idea why I'm getting this error message?
Tagged: