add ability to calculate arbitrary percentile values (easily)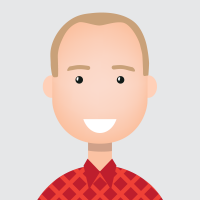 Telcontar120
Moderator, RapidMiner Certified Analyst, RapidMiner Certified Expert, Member
Posts: 1,635
Unicorn
As any novice analyst knows, summarizing data with percentiles is part of basic exploratory data analysis.  So I was actually very surprised that RapidMiner doesn't already appear to have this functionality built in, but I don't see any way to easily calculate the percentile values of a given numerical attribute.  For example, in the quartile graph, the box is based on the 25%, median, and 75% percentile values, and the whiskers show the 5% and 95% values (I believe).  But there doesn't appear to be a simple way to generate that same information numerically from the dataset in a straightforward way.  Ideally it would be done via an operator with an arbitrary percentile parameter (like in Excel) where you can simply enter the percentile value from 1 to 100 that you want to see.  
It should be set up so you can also access this percentile function from the aggregate menu, so you would have those values to compare to the average and median, which are available there now.
P.S.  I know you can try to get at this by using the binning operator, but this is quite cumbersome and doesn't give you the output in a way that is easy to use.   So I don't regard that as an adequate substitution.
Brian T.
Lindon Ventures
Data Science Consulting from Certified RapidMiner Experts
Tagged: