Replace wording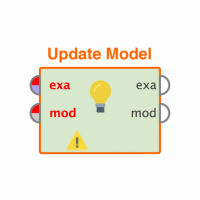 mengkoon007
Member
Posts: 30
Contributor I
edited November 2018
in Help
Hi,
I have included a SQL statement in the read database oprerator, and manage to get the result. However, as per below picture, I need to replace those "Question" with wording, for example:
1 => Q1. How do you find the workplace?
2 => Q2. How do you find the job?
I am not sure if replace operator can be used and what should I set for the parameter? Can someone please kindly help. Thanks.
Tagged: