How to perform Time Series Prediction using Support Vector Machine for univariable.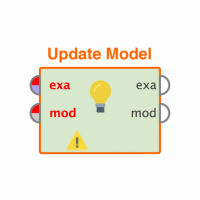 mallsunita13
Member
Posts: 4
Contributor I
edited November 2018
in Help
Hi,
I am new to RapidMiner. I am working on a project in which I am using Support Vector Machine operator to perform Time Series Prediction for univariable. I have a dataset which consists the information of nine non-consecutive weeks from February 2014 to October 2014. The name of the variable is "Total bytes" which is the size of emails. I am using Cross-Validation operator in which eight weeks data is training and ninth weeks data is testing.  
Can anyone please help me to solve this problem.
Thank you
Sunita 
Tagged: