AssociationRuleGenerator out of memory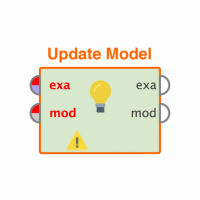 Legacy User
Member
Posts: 0
Newbie
edited November 2018
in Help
I'm using RapidMiner for extracting association rules from a table with 20 attributes and 66 tuples, stored in Microsoft SQL Server. I need to extract itemsets with a length of at least 6 items, with minimum support 0.03, and I need all the rules with minimum confidence 0.2. FPGrowth finds about 500000 frequent itemsets, but unfortunately the Association Rules Generator goes out of memory. It works only if I limit the maximum size of the itemset to 3, but it's too few for me. I used RapidMiner giving it a memory of 1.4 GB (my system has 3 GB available, but it doesn't let me create a JVM with more than 1500 MB in the -Xmx option).

More in detail, my process tree contains the following blocks: DatabaseExampleSource, Preprocessing (Nominal2Binominal), FPGrowth, AssociationRuleGenerator.

Does someone know if there is a way to make my process work without going out of memory?

Thanks in advance.