RapidMiner 9.7 is Now Available
Lots of amazing new improvements including true version control! Learn more about what's new here.
How to combine Logistic regression with SOM as a hybrid model?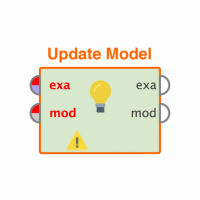 komeil_shaeri
Member
Posts: 13
Contributor II
edited November 2018
in Help
Hi,
I need to combine  Logistic regression with SOM or DBSCAN as a hybrid model. This will be a hybrid "Classification + Clustering" model in which a classifier can be trained first, and its output is used as the input for the cluster to improve the clustering results. 
Thanks,
Tagged: