HOW TO Validate k-means Clustering?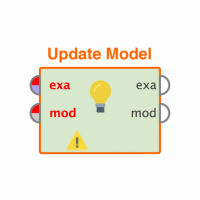 shredlegend88
Member
Posts: 10
Contributor II
edited November 2018
in Help
It seems like a simple question.  I have a dataset I am performing a k-means cluster analysis for consumers bankruptcy tendency (k=2). I need to know the best way to validate my models predictive accuracy.  I have wasted about 5 hours trying and failing. 
My text states the easiest way is by generating a confusion/classification matrix, but for the life of me, I cannot figure out what setting/operator/selection etc. to do this in RM!!!
All I get for my results is shown below.  This is not good enough for me to know how well my model is performing against my testing/validation set.  I am using a cross validation operator containing my cluster model on the training section, and the apply model and cluster distance performance operator on the training section.  All i get is this.  Why so little information?  
Avg. within centroid distance
Avg. within centroid distance: -6.053 +/- 0.279 (mikro: -6.053)
I have attached my dataset and xml of my process.
Tagged: