RapidMiner 9.7 is Now Available
Lots of amazing new improvements including true version control! Learn more about what's new here.
RapidMiner and Java integration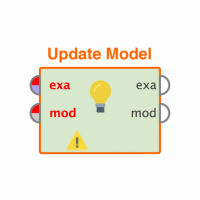 kkdataminer
Member
Posts: 10
Contributor II
edited November 2018
in Help
Hi There,
I wrote a Java program which generates a results excel file. I want to use this results excel file dynamically as an input to RapidMiner process inside a java application.
In another terms, when I run rapidMiner process from Java application , it should read results excel file which is generated by Java program and run rest of the process.Any help on this would be greatly appreciated.
Thanks
Tagged: