RapidMiner + R extension - Some WARNINGs.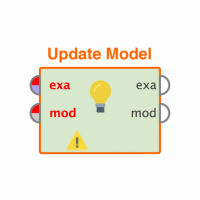 abehera1992
Member
Posts: 3
Contributor I
edited November 2018
in Help
I am having issues w.r.t to output generation from the operators that I have. Though my table is producing result, but, going back to design tab the operator is throwing a warning that the input is not passed. I am using a R-Script inside my operator to run the process. On multiple runs, alternate operators are producing results and some are not. But, in the table, I am able to produce the result. The data being fed is huge given 160 columns of attributes. Is it a performance bottle neck or some bugs in RapidMiner studio? Kindly help!!!
Thanks,
Abhishek B.
Tagged: