Multiple Label dataset classification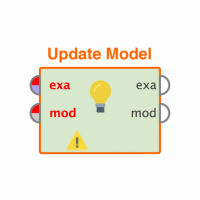 nickshel81
Member
Posts: 7
Contributor II
edited November 2018
in Help
Hi Everyone,
I am working on this text mining use case where my dataset has simply 4 columns, An ID, a Comments field (text), a Failure (Yes/No) and a Failure Type (Polynomial). The failure type is there only when a failure exists otherwise it is empty.
I know how to use the text mining process to classify a failure yes or no  but how can I then classify the type of failure based on the text once the record is classified as a failure? Do I have to do this in two seperate processes or can I do both labels classification in the same process?
Please let me know if you have any questions.
Thanks 
Tagged: