🎉 🎉 RAPIDMINER 9.10 IS OUT!!! 🎉🎉
Download the latest version helping analytics teams accelerate time-to-value for streaming and IIOT use cases.
Append rows with diffrent number of atribiuts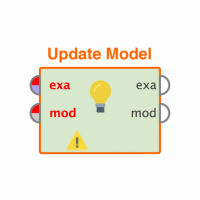 yerisderanak
Member
Posts: 2
Contributor I
edited November 2018
in Help
Hi guys!
First, im a beginner with RapidMiner so please, be patient.
I have sets of data that describes movement. I was able to create a single row form every sample (with windowing), but the thing is, every movement had diffrent lenght, so number of rows varies greatly (1k-2k of difference), and so now, I would like to append all of that data to create one nice training set, but i can't due to the diffrence. I know that I can create empty atributes columns, but doing that by hand sounds imposible. Can I do it in some "smart way"? I dont want to retransfome my date to uniform size, as lack of atribute is a great information about the movement lenght and dynamic.