Call my own operator from rapidminer-studio-core built on eclipse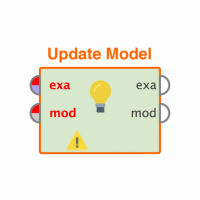 matsuiakira
Member
Posts: 4
Contributor I
Hi, everyone.
Since I am developing my own operator, I need to call it from the rapidminer-studio-core (7.3.0-SNAPSHOT), that has been built on eclipse.
(I followed this tutorial and successfully built and ran it without any errors.)
However, I cannot see any operators from rapidminer-studio-core's GUI even though I locate the operator's jar file into the specific directory, $HOME/.Rapidminer/extensions. This directory is also used from the original Rapidminer Studio, that has been downloaded from official website, and my operators can be seen from the original Rapidminer Studio.
Does anyone give me advices how to call my extension from rapidminer-studio-core built on eclipse?