FeatureIterator won't work with AverageBuilder?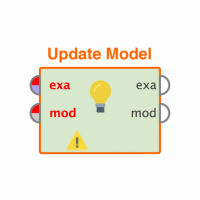 Legacy User
Member
Posts: 0
Newbie
edited November 2018
in Help
The MultilabelIterator example (in the Meta folder) has an AverageBuilder at the end. It collects the PerformanceVectors created during the crossvalidation runs and creates a final, overall performance metric.
But if I change the loop operator to a FeatureIterator, the AverageBuilder complains:
pre]AverageBuilder: Missing input: AverageVector[/pre]
To reproduce, start from the MultilabelIterator sample, add a FeatureIterator, move the inner operator of the MultilabelIterator into the FeatureIterator, add a ChangeAttributeRole into the FeatureIterator to change the labels. Finally, set the parameters. Here's the final version. Click "Tools | Validate" to see the error. You can run it with breakpoints to see it doing the right thing with the labels, but no performance output is created.

<operator name="Root" class="Process" expanded="yes">
    <operator name="MultipleLabelGenerator" class="MultipleLabelGenerator">
    </operator>
    <operator name="NoiseGenerator" class="NoiseGenerator">
        <list key="noise">
        </list>
    </operator>
    <operator name="FeatureIterator" class="FeatureIterator" expanded="yes">
        <parameter key="filter"	value="label.*"/>
        <parameter key="work_on_special"	value="true"/>
        <operator name="ChangeAttributeRole" class="ChangeAttributeRole">
            <parameter key="name"	value="%{loop_feature}"/>
            <parameter key="target_role"	value="label"/>
        </operator>
        <operator name="XValidation" class="XValidation" expanded="yes">
            <parameter key="sampling_type"	value="shuffled sampling"/>
            <operator name="DecisionTree" class="DecisionTree">
                <parameter key="minimal_size_for_split"	value="10"/>
                <parameter key="minimal_leaf_size"	value="5"/>
            </operator>
            <operator name="OperatorChain" class="OperatorChain" expanded="yes">
                <operator name="ModelApplier" class="ModelApplier">
                    <list key="application_parameters">
                    </list>
                </operator>
                <operator name="Performance" class="Performance">
                </operator>
            </operator>
        </operator>
    </operator>
    <operator name="AverageBuilder" class="AverageBuilder">
    </operator>
</operator>