The operator class 'h2o:deep_learning' is unknown. Possibly you must install a plugin for operators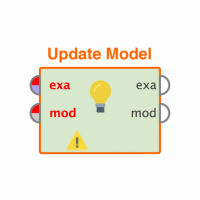 DekwoKybon
Member
Posts: 9
Contributor II
edited November 2018
in Help
Hi all,

My RapidMiner process works fine in RapidMiner Studio.
However, if I try to run it from Java I get an error message saying "a dummy operator" cannot be executed, in my case it's the Deep Learning operator.
I had this problem before with Cross Validation Operator but by searching the posts here I found out that I had to register the extra plugins. That did solve my problem with the Cross Validation operator but unfortunately the problem with the H20 Deep Learning Operator remains.
RapidMiner.

setExecutionMode

(RapidMiner.ExecutionMode.

COMMAND_LINE

);
Plugin.addAdditionalExtensionDir("/opt/rapidminer/lib/plugins");
Plugin.setInitPlugins(true);
RapidMiner.

init

();

// loads the process from the repository (if you do not have one, see alternative below)
RepositoryLocation pLoc = 

new 

RepositoryLocation(

"//Local Repository/processes/STELA_Studieduur_Learner"

);
ProcessEntry pEntry = (ProcessEntry) pLoc.locateEntry();
String processXML = pEntry.retrieveXML();
Process myProcess = 

new 

Process(processXML);
myProcess.setProcessLocation(

new 

RepositoryProcessLocation(pLoc));

IOContainer ioResult = myProcess.run();
The JAR file is present in the plugins directory however: /opt/rapidminer/lib/plugins/h2o-7.3.0-all.jar
I also tried to add it directly to my classpath without succes.
I don't know if this is a related issue but I also get an 'Caused by: java.lang.ClassNotFoundException: com.rapidminer.tools.nexus.NexusCommunicationException' and a warning : 'Plugin initializer com.rapidminer.PluginInitCloudExecution.initPlugin of Plugin Cloud Execution caused an error: null '
Any ideas on how to solve this?
Best regards,
Wouter