🎉 🎉 RAPIDMINER 9.10 IS OUT!!! 🎉🎉
Download the latest version helping analytics teams accelerate time-to-value for streaming and IIOT use cases.
Support Vector Clustering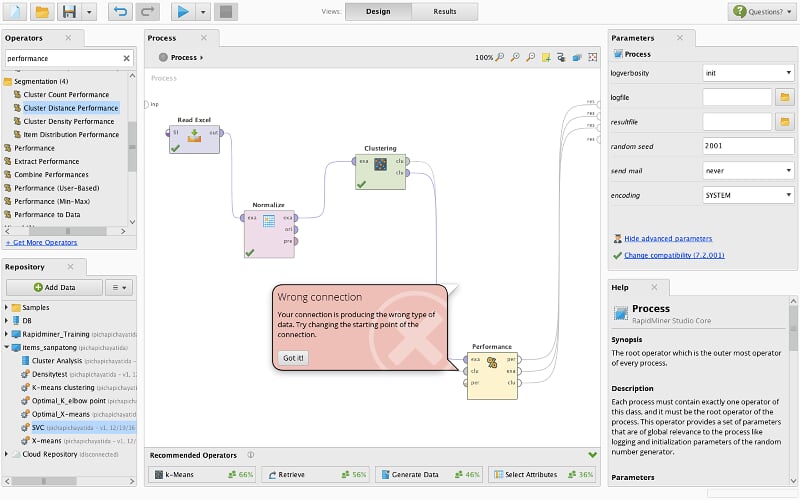 I use distance performance operators for support vector clustering but the result has error. Following this picture to add in E-mail. I want to know I connect ports Right? 
I use support vector clustering operator for cluster items in supermarket. There are 2882 SKUs. And there are 5 criterial for clustering. 
Tagged: