🎉 🎉 RAPIDMINER 9.10 IS OUT!!! 🎉🎉
Download the latest version helping analytics teams accelerate time-to-value for streaming and IIOT use cases.
Radoop and Hortonworks Sandbox Connection Problem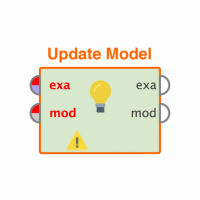 personable
Member
Posts: 1
Contributor I
edited November 2018
in Help
Dear friends
I have a problem while connecting from Rpidminer7.3 Radoop to Hortonworks sandbox.
I have installed the following hortonworks sandbox on the vmware workstation sandbox HDP_2.5_docker_vmware_25_10_2016_08_59_25_hdp_2_5_0_0_1245_ambari_2_4_0_0_1225.ovf
and also applied the Distribution-Specific Notes of Radoop documents on it
http://docs.rapidminer.com/radoop/installation/distribution-notes.html#hdp-sandbox
But when I make a connection from Radoop to the sandbox and run Quick Test, I get the following error(Screenshots are included)
[Dec 21, 2016 6:25:57 PM] SEVERE: com.rapidminer.operator.UserError: Could not upload the necessary component to the directory on the HDFS: '/tmp/radoop/_shared/db_default/'
[Dec 21, 2016 6:25:57 PM] SEVERE: Hive jar (with additional functions) upload failed. Please check that the NameNode and DataNodes run and are accessible on the address and port you specified.
[Dec 21, 2016 6:25:57 PM] SEVERE: Test failed: UDF jar upload
[Dec 21, 2016 6:25:57 PM] SEVERE: Connection test for 'Hortonworks_Hadoop' failed.
Regards
when quick test is pressed a file will be created in db_default
Tagged: