RapidMiner 9.7 is Now Available
Lots of amazing new improvements including true version control! Learn more about what's new here.
A possible bug in Impute Missing Values operator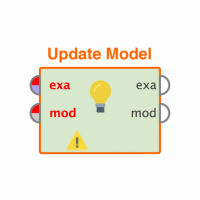 suleymansahal
Member
Posts: 24
Contributor II
edited November 2018
in Help
Could you please check attached process? There are missing values in the data set. Although we see those missing values in the meta data information in the output port of the multiply operator, in the process result those missing values are replaced by the imputing operator's outcomes.
Tagged: