RapidMiner 9.8 Beta is now available
Be one of the first to get your hands on the new features. More details and downloads here:
Scroll horizontally with touch pad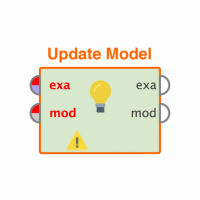 paavopdf
Member
Posts: 4
Contributor I
I suggest to add the ability to scroll horizontally on the working area. Especially when the size changes because I moved an operator to far to the right my output connectors are behind the scroll bar. Just swiping with two fingers on my Macbook would be enough to get there on any other app. I would love to see it in RapidMiner too.
Tagged: