RapidMiner 9.8 Beta is now available
Be one of the first to get your hands on the new features. More details and downloads here:
Remove Unused Attributes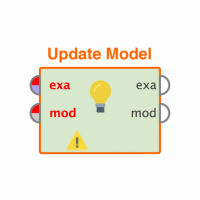 yzan
Member
Posts: 62
&nbsp
&nbsp

Unicorn
The new operator would take a model and an example set at the input and remove attributes that are not used by the model. The produced example set would then be more comfortable for further manipulation (e.g. export or visual inspection).
Tagged: