how to: Read Database on Rapidminer Server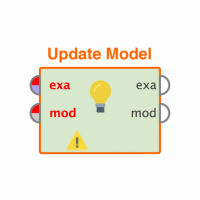 january_febro
Member
Posts: 12
Contributor II
edited November 2018
in Help
Hi, I created a process reads database and execute  and apply the gradient boosted tree model then append back the result to the database. If i run it locally it works fine. I save the process on the rapidminer server and when i run it causes  
  com.rapidminer.operator.UserError: Database Connection Failed. Please define connection properly (please see attached file for the process and error).
Now I tried to create a database connection in my rapidminer server inputting the proper data on the fileds, but it just gives me 
red box (Please see image file) if i will run using this setting it will give me a java nullpointer.
Thank you for your help.