Autoscaling on Amazon with RapidMiner Server & JBOSS Cluster?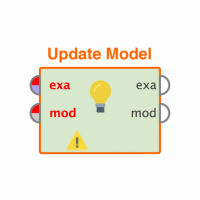 JEdward
RapidMiner Certified Analyst, RapidMiner Certified Expert, Member
Posts: 564
&nbsp
&nbsp

Unicorn
edited November 2018
in Help
Hi guys,
I'm wondering if anyone has a handy guide already for autoscaling RapidMiner Server (both scale up & scale out) using AWS?
Scaling out using a JBOSS cluster (deployment mode) is relatively straight forward & lots of guides already exist for it (although none RM specific, might write one and share if none exists).... but I'd like to know if it's possible to scale up & down JBOSS without needing to restart the Instance or RM Server.
Alternatively, what are the best practice approaches for identifying a potential high memory process to trigger creation of a high memory instance & run the desired process just on that instance?
Tagged: