RapidMiner 9.8 Beta is now available
Be one of the first to get your hands on the new features. More details and downloads here:
branded splash screen for RapidMiner Server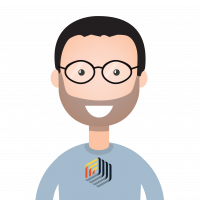 sgenzer
12
Administrator, Moderator, Employee, RapidMiner Certified Analyst, Community Manager, Member, University Professor, PM Moderator
Posts: 2,954
&nbsp

Community Manager
I would like to suggest that the ability to customize the splash / login screen for RapidMiner Server be added to the branding capabilities.  I am getting my clients more and more to be users in my server to see their data; right now I have to manually go into the .war file to change the image files.
Thanks!


Scott
Tagged: