Replace numeric base on condition from other columns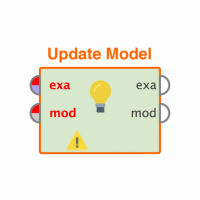 mengkoon007
Member
Posts: 30
Contributor I
edited November 2018
in Help
Hi,
I have created a few macro as below:
c_senior (value: 220)
c_assistant (value: 150)
May someone kindly advise how can I replace the value in a column (eg. Rate) based on the condition from other columns?
Example: I would need to change the Rate column value from 200 to 220 if 
Column "badge_id" start with "E" and
Column "rank" is "senior"
Tagged: