process failed: this process would need more than the maximum amount of available memory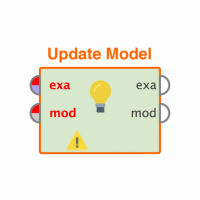 lalenovels
Member
Posts: 3
Contributor I
edited November 2018
in Help
Hi I'm working with  the Association RuleGenerator, I have a PC with 8 GB of memory and the operating system of 64 bit. 
Now I'm using the RapidMiner Studio Educationale 7,4 version.
After I run the process, in correspondence of the preprocessing appear this:
"process failed: this process would need more than the maximum amount of available memory,reduce the amount of data by one of the sampling operators, optimize the process by using other learning or preprocessing schemes.
The dataset contains 35000 row and 5 column. Inside the preprocessing I use the "Discretize by frequency" and "Nominal2Binominal", then the FP-Growth and finally the Association RuleGenerator.
Thanks a lot.
Alessandra
Tagged: