BatchXValidation?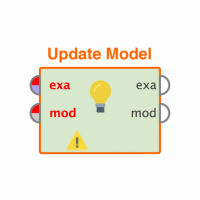 Legacy User
Member
Posts: 0
Newbie
edited November 2018
in Help
Hi all,
I am very new to RapidMiner, so please be gentle
I need to do a XValidation for a classification task, where testing and training set have to contain data from complete recording sessions. These sessions consist of multiple data examples, but all the examples from the same session must be either in the training or in the testing set (sessions are not allowed to be split).
My problem is that I am not quite sure from the documentation, if BatchXValidation is actually doing what I want.
I set it up using an attribute 'batch' containing the session numbers. It runs and I get some results, but can I trust them, or is there a different way to do what I want?
Best
Nick Heger